SHELTER AFRIQUE TO PARTNER FHA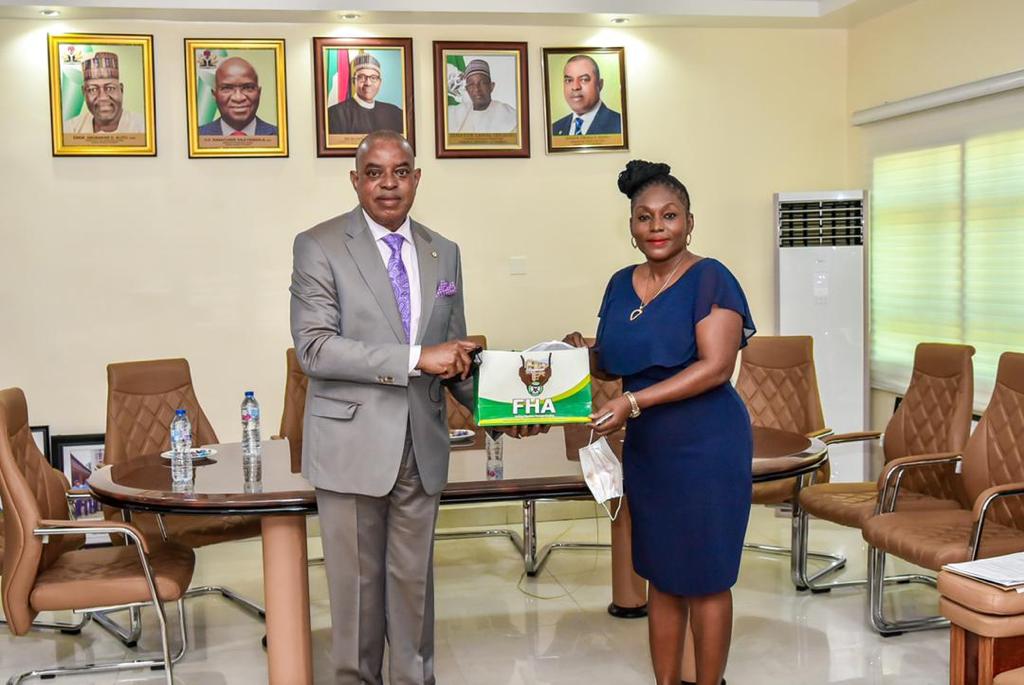 The management of Shelter Afrique has declared readiness to collaborate with the Federal Housing Authority in the quest to tackle the nation's housing deficit. This assertion was made when a team from Africa's foremost housing financial institution paid a courtesy visit to the Authority.
Representing the Managing Director, Mr. Andrew Chimpondah, Mrs. Elizabeth Ogonegbu, Regional Representative (Anglophone West Africa), Shelter Afrique, while congratulating the Management on their appointment, said the purpose of the visit was to see how Shelter Afrique could collaborate with FHA in 2021, and work towards the reduction of Nigeria's housing deficit.
Mrs. Ogonegbu, applauding the Authority's MOU with Family Homes Fund Ltd for the provision of 300,000 housing units, said Shelter Afrique is also ready to listen to Management and probably pinpoint projects to key into.
In his response, the Managing Director and Chief Executive, Senator Gbenga Ashafa, while thanking the team from Shelter Afrique, reiterated the Authority's disposition to work with them. Senator Ashafa said that it will be a privilege to work with a reputable institution like Shelter Afrique.
The MD emphasized that the partnership between the two agencies will not be of low profile, but will serve as a model to other African countries.
Present in the meeting were the Executive Director Housing Finance and Corporate Services, Mr. Maurice Ekpenyong, the Managing Director FHA Mortgage bank, Mr. Awuaal Hayatudeen, and other Management staff.