Harnessing the infotech advantage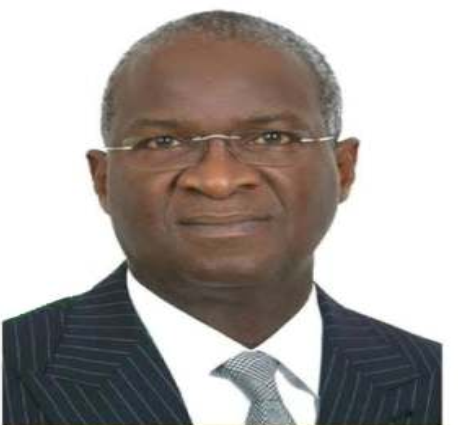 There is hardly any organisation in today's world, especially one that is business oriented, that is not familiar with the advantages of deploying information technology in its operations. However, for the sake of emphasis, it is necessary to spell out some of these merits.
Information technology enables an organisation to work more efficiently and maximize productivity. It enhances faster communication, electronic storage and the protection of records. A secure maintenance of the files of clients is vital to the integrity of any business. This is achievable through virtual vaults in which records are kept safe, allowing only certain users within the organisation to access, withdraw and change documents.
There is perhaps no organisation that needs these critical features in its activities than the Federal Housing Authority (FHA) in the management of its vast property portfolio, human resources and financial operations.
Information technology offers more advantages. It enhances better decision making and efficiency through streamlined workflow systems, shared storage and collaborative work spaces. No doubt, it was in appreciation of these qualities that made the Authority to commence the phased computerization of its operations more than eight years ago. Understandable, as it is, that the process has been hampered by paucity of funds, it should be pointed out that in business, eight years are an eternity because of the opportunities for business improvement and enlargement that would inevitably be missed.
Some progress would appear to have been made in the computerization of some departments of the FHA, especially with the creation of the Central Lands and Property Registry by the current Management. Regrettably, the required progression toward the establishment of the Federal Housing Authority Geographic Information System ( FHAGIS) has been slowed down by lack of the required funds. Yet, there is no better way to guarantee the security and efficient management of the organisation's large property portfolio and the quick retrieval of files and documents than having the system computerized.
As much as Management has tried to high grade the computerization of the Authority, the huge gap between the budget estimate for the project this year and the figure that returned by the approving authorities is unhelpful in the drive towards the modernization of the Authority's systems. FHA has cast its nest wide, seeking partners from all over the world to work with it to deliver affordable housing to Nigerians. A modern, smart and computerized system would assist in persuading potential associates of the security and integrity of its processes and procedures. The FHA cannot be trading in the 21st century global market and still be using the methods and tools of the 18th century. The computerization of its entire operations is an urgent necessity that should be tackled without further delay