RECOVERY OF ALL OUTSTANDING DEBTS OWED THE AUTHORITY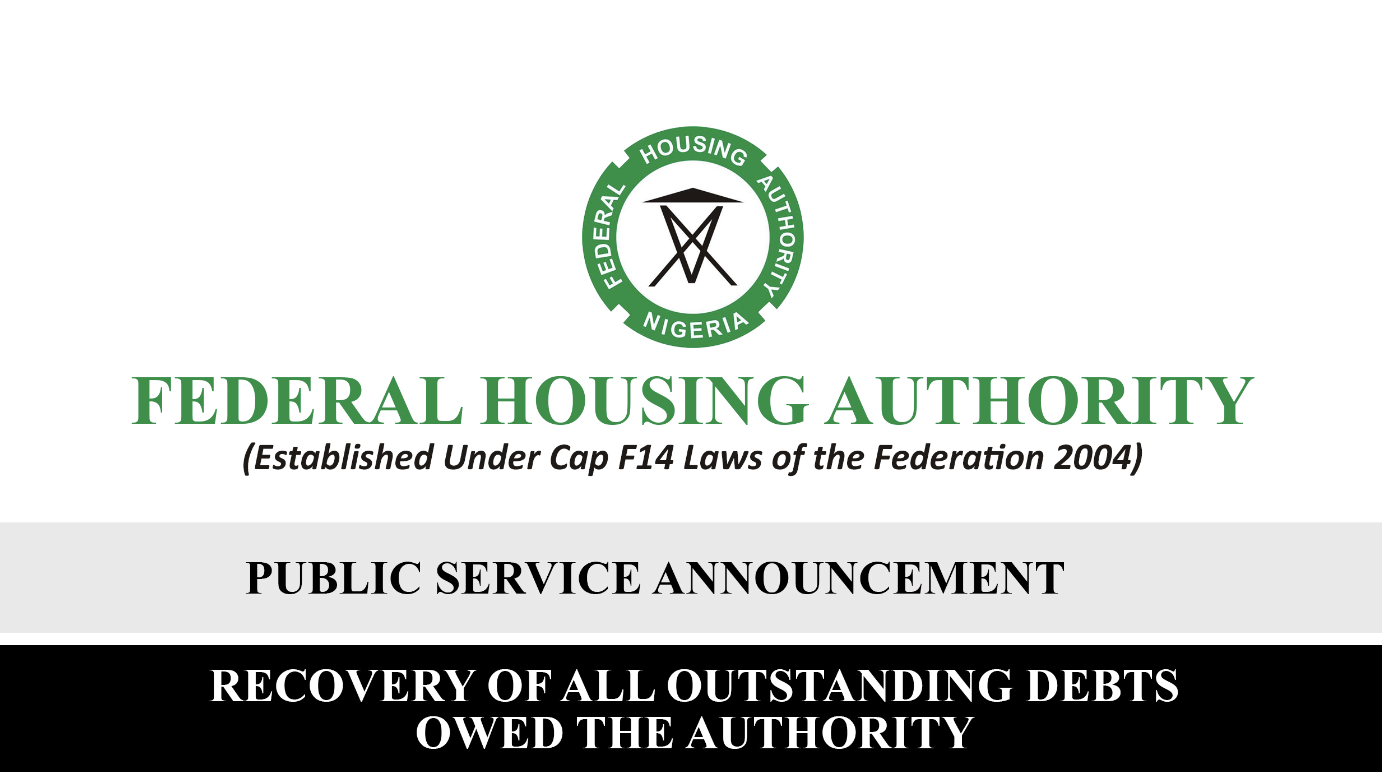 Sequel to the Authority's earlier publications in The Nations, Daily Trust, and The Sun newspapers of 20th November 2020 calling on allottees owing the Authority, to pay up all outstanding debts within 21 days from the publication.
The management of the Federal Housing Authority hereby announces the extension of the demand notice by Four weeks from the date of this announcement due to numerous pleas from allottees.
This announcement does not apply to individuals and corporate bodies holding both land and house allocations, who failed to pay the statutory fees on such allocations within the stipulated period, as contained in the offer letters. Such allocations are deemed expired.
All payments should be made to the Federal Housing Authority through the Remitta platform.
Failure to comply with this notice will lead the Authority to take all necessary steps to revoke the affected allocations, which will be subsequently re-allocated to interested members of the general public.
Announcer:
Management