SALLAH MESSAGE FROM SENATOR GBENGA B. ASHAFA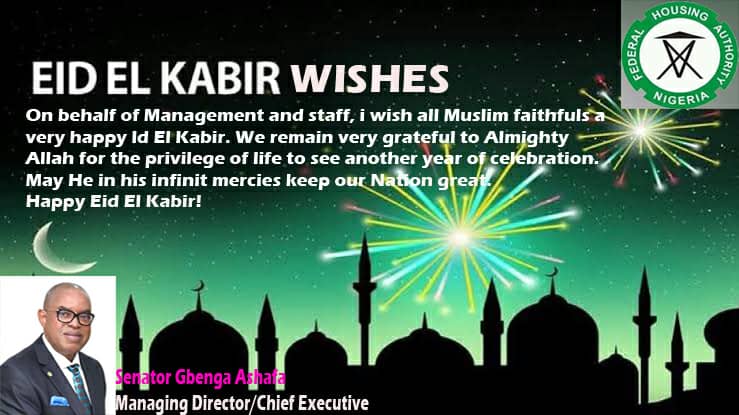 Eid al-Adha celebrations give us the opportunity to share with others. It is a deeply significant period for all Muslim faithful particularly because of the timeless lessons of obedience, sacrifice and love that the celebration connotes.
As we mark this year's Eid holiday, I urge us all to make use of this opportunity to extend a hand of fellowship to all those around us.
When we come together as one, we renew our commitment to our Nation's strength and unity.
On behalf of the Management and Staff of the Federal Housing Authority I wish all Nigerians Eid Mubarak!
Senator Gbenga B. Ashafa
MD/CE
Federal Housing Authority